At Domainex, our team is our greatest asset and ultimately what determines the success of our projects. We thought it was time therefore to focus on some of our scientists, their backgrounds, expertise and what they enjoy outside the lab. In the first of our 'Meet the team' blog series, we speak to Sam Braidley, a Scientist in the analytical chemistry team. Sam has worked with Domainex since 2018 and holds a Masters in Natural Sciences from the University of Cambridge.
Sam, thanks for speaking to us today. Let's start at the beginning, how did you get into analytical chemistry?
"After completing my Natural Sciences degree, I was unsure what I wanted to do with my career. I found a role at Eli Lilly working with Flash Chromatography and in doing so I discovered a branch of chemistry I had never considered before. This led me to my first role as an analytical chemist at Sygnature Discovery where I was able to explore the wide variety and challenges this field has to offer."
In such a varied field, can you give us a brief insight into what your day to day activities involve?
"Each day is different as an analytical chemist. You are often working on multiple projects throughout the day, while also being on hand at a moment's notice if there are instrument breakdowns. A typical day might involve running a protein analysis on our high-res QToF (Quadrupole Time-of-Flight Mass Spectrometer) in the morning, some NMR (Nuclear Magnetic Resonance) samples over lunchtime, followed by a physical chemistry or ADME assay in the afternoon. Throughout the day we will also be helping chemists with challenging separations or understanding the capabilities of the team and equipment."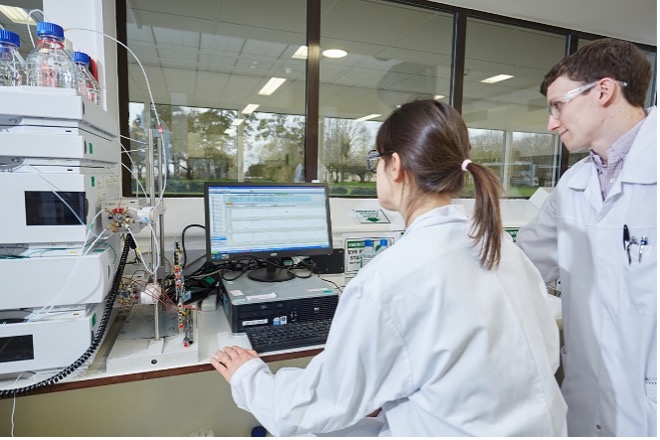 So what do you enjoy most in your role and working at Domainex?
"During my role, I love having the opportunity to develop new experimental techniques for in house analysis, to improve the way we work as a department and expand the range of services we offer. The team at Domainex work really well together and complement each other's skill sets which makes working together a great experience."
You mentioned that it's a challenging career, what aspects do you find the most challenging?
"The most challenging part of the role is balancing the various different projects I am working on. We have to ensure all the tasks are completed within the timeframe required, while also being able to adapt to new challenges that arise throughout the day."
Do you have any advice for someone interested in a career in drug discovery?
"Drug discovery is a really rewarding field to be a part of. If you are interested in a career as an analytical chemist then a good understanding of chemistry and biology is essential, as well as a keen interest in new technology and the drive to be constantly learning."
And finally, when you're not beavering away in the lab, what do you enjoy doing outside work?
"Outside of work I enjoy climbing and going to the cinema, although both have been challenging during the pandemic so I am looking forward to being able to get back to both as soon as possible. I also get on really well with the Domainex team and, believe it or not, we choose to hang out outside of work! I'm part of a boardgame group with members of Domainex, old and new."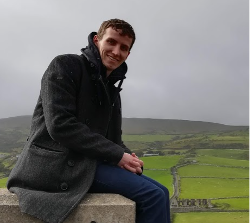 We're always looking for innovative scientists to join the Domainex team, so if you're interested in joining Sam in the analytical chemistry team or one of our other departments, check out our current career opportunities.