Chemistry & Bioanalytical Centre of Excellence
Churchill Building
Chesterford Research Park
Little Chesterford
Saffron Walden
CB10 1XL
UK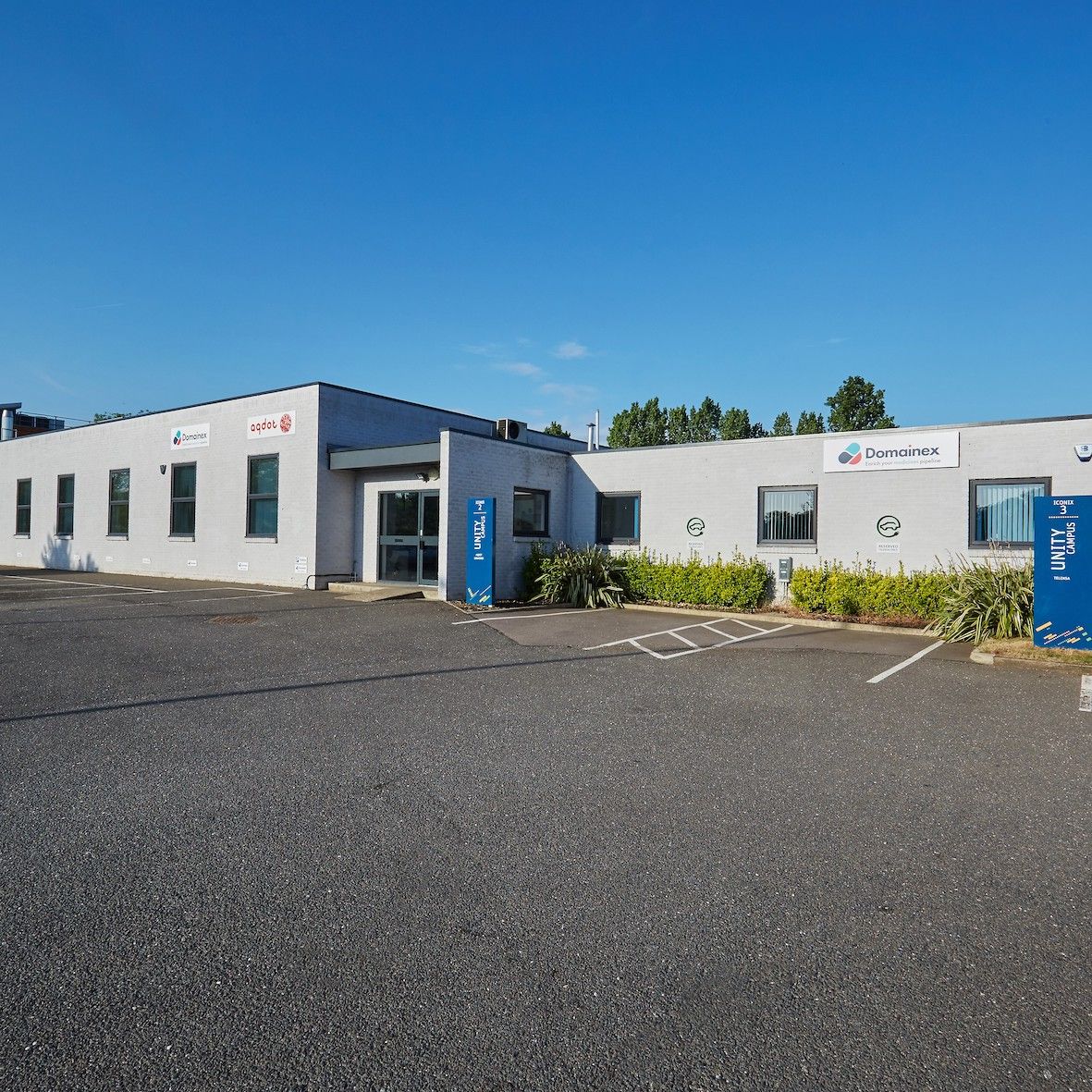 Biology Centre of Excellence
Iconix 2, Unity Campus
London Road
Pampisford
Cambridge
CB22 3EG
UK
Travelling by car
Chemistry Centre
Chesterford Research Park is signposted off a roundabout and up a hill on the A1301 at Little Chesterford, in between the M11/A11 interchange to the north and Saffron Walden to the south. Access to the site is via a security checkpoint and hence it is important that your visit is pre-arranged.
Some sat nav systems give the wrong directions when using our postcode, so please use CB10 1TS for directions. Free visitor parking is available at Domainex.
Biology Centre
Unity Campus is located just to the north of the A505, between junction 10 of the M11 to the west and the Granta Park/A11 interchange to the east. The site can be accessed by heading north on the A1301 towards Sawston/Cambridge at the McDonalds roundabout. Within a very short distance the road forks; take the right turning and proceed another short distance. Unity Campus is on the left and is clearly signposted. Domainex has free visitor parking outside the front of its building at Iconix 2, with the parking spaces signed and just to the left of the entrance to the site.
Travelling by train
Chemistry Centre
The closest railway station is Great Chesterford which is less than 3 miles from the site. The station is on the Cambridge to London Liverpool Street line, with trains running approximately every 30 minutes. Central London is approximately one hour away and Cambridge about 15 minutes. Please let us know when you will be arriving so that we can arrange pick-up as there is not always a taxi available.
Biology Centre
The closest railway station is Whittlesford Parkway Station, which is only a short distance from the site. We would not recommend walking as this entails crossing busy main roads. Please either call us to arrange a pick up or take a taxi. The station is on the Cambridge to London Liverpool Street line; regular trains run to and from Cambridge (journey time is ~10 mins) and London Liverpool Street (journey time being just over 1 hour).
International travel
Chemistry & Biology Centres
Both of our closely located sites are easily accessible from London Stansted, London Luton, and London Heathrow airports. Stansted is approximately a 30-minute drive away via the M11, London Luton is about an hour's drive away  and London Heathrow is approximately an hour and a half away.
Other airports with international connections that are approximately 60-90 minutes from our facilities are at London Southend, London City and Norwich.