Domainex offers you a comprehensive suite of assays that provide essential information on the absorption, distribution, metabolism and excretion of your novel compounds, determined via our suite of bioanalytical services.
ADME testing results can be used to predict how they will behave in the body, and to assess their potential for adverse interactions with other drugs. This valuable information is used by our medicinal chemists, combined with biological screening data, in order to select compounds for progression and to identify candidate drugs in the shortest time possible.
In Vitro ADME Assays
Our ADME services are provided to you as part of our integrated drug discovery services. We can provide a range of in vitro tests including:
Physico-chemical property profiling:

LogD and ChromLogD
Solubility (kinetic and thermodynamic) in phosphate-buffered saline (PBS) and biological fluids, and at a range of pH values
Stability in PBS or biological fluids (e.g. plasma, blood and cerebrospinal fluid)

Metabolic stability (as % turnover, half-life or intrinsic clearance):

Liver microsomes
Cryopreserved hepatocytes
Other tissues and fluids

CYP450 inhibition
hERG inhibition
Plasma protein binding
Plasma and blood stability
Cell accumulation and permeability
Permeability in a Caco-2 cell assay
PAMPA
Tissue bioanalysis
Metabolite identification (in liver microsomes and hepatocytes)
Reactive metabolite screening
Design of experimental formulations (for IV, PO, SC and IP dosing)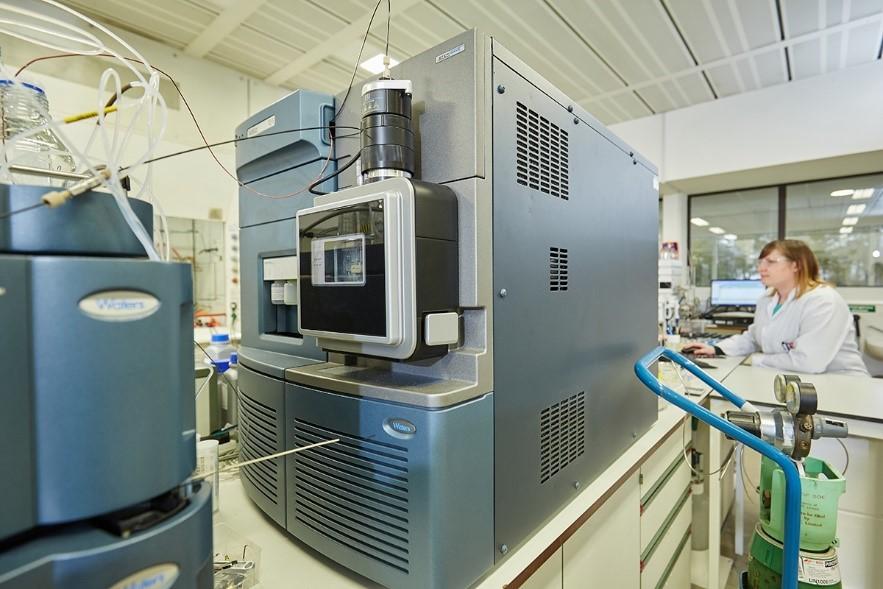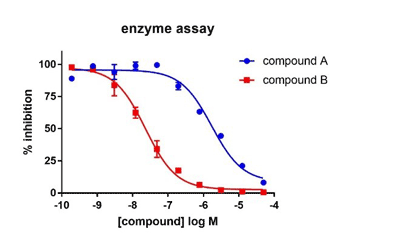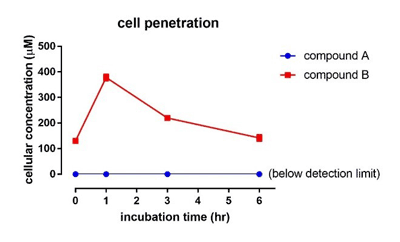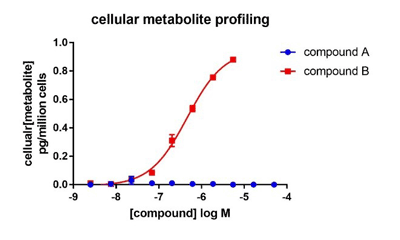 Figure 1: Example cellular accumulation data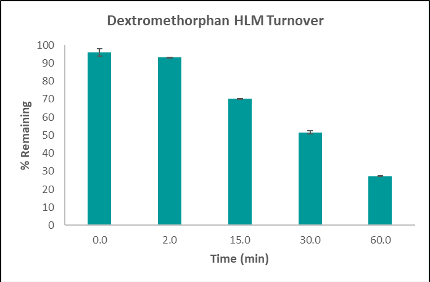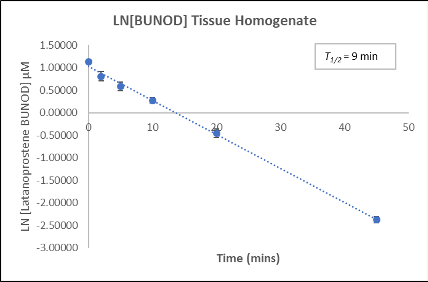 Figure 2: Example data from Microsomal and Tissue Homogenate assays by LCMSMS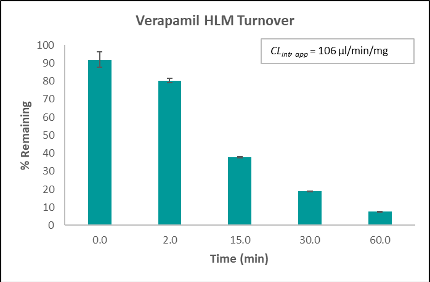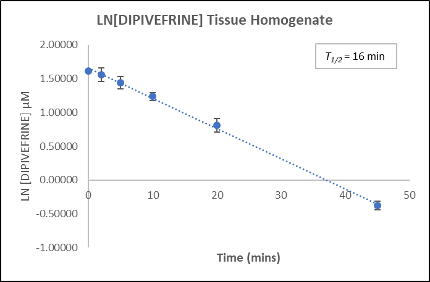 Pharmacokinetic Services
For the next stage of ADME assessment, we can arrange for your compounds to be tested by our research partners, in routine or customised pharmacokinetic assays. Domainex has built up excellent working relationships with a number of third party organisations, giving you a seamless solution for PK profiling during Lead Optimisation.