At Domainex we want to support the local community, and endeavour to give back by encouraging our staff to perform some volunteer work during company time. The Corporate Social Responsibility (CSR) committee within Domainex helps to find and organise events and initiatives that aid the surrounding area. Last month, the CSR committee arranged for a group of volunteers to go to Sawston Village College to help revive their wellbeing garden. The wellbeing garden was widely used by teachers and students as a place to relax and escape the stresses of modern life but needed some TLC.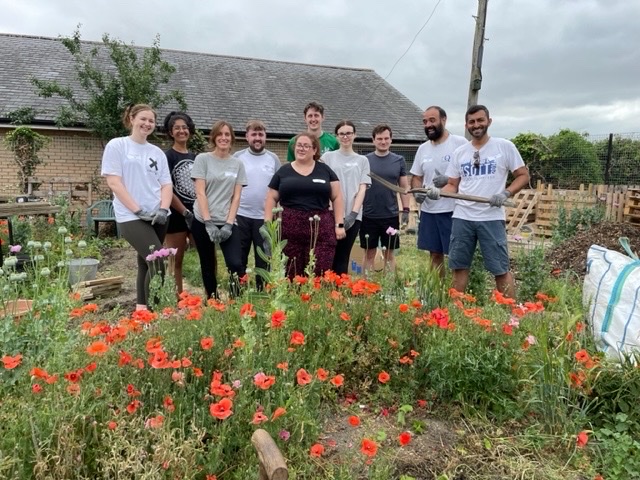 Ten hardworking volunteers spent the day pulling weeds, digging a trench, and refilling it with bark, building raised flower beds, and painting the fences. Not only was it lovely to give back and help at a local school, but everyone had a great day of team building, spending time together outside in the fresh air – rewarded by a trip to the pub for a much-needed drink afterwards!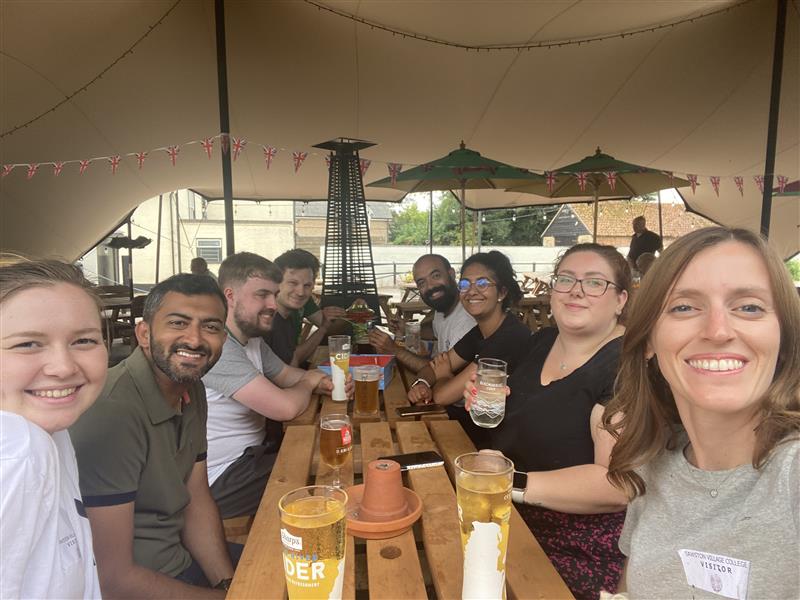 The feedback we received on the day from staff and students was incredible, they were so grateful for the extra hands to transform their wellbeing garden into a more habitable area. Jonathan Russell, the principal of Sawston Village College also sent the following email, expressing his thanks - 'Many thanks to the wonderful volunteers we had last week. They worked tremendously hard and gave so much of their time and energy. Thanks to them, we now have a painted fence, outdoor learning area and are well on our way to completing the vision for the garden. The garden will home our Garden Club/Eco Forum but also serve as a wellbeing and sensory space providing comfort and calmness to many pupils in the coming years. It will also be home to wildlife and lift the spirits of all those who visit.'
The CSR committee looks forward to planning more volunteer events and are always looking for more opportunities. If you would like our assistance or have an opportunity for our keen staff, please don't hesitate to email us at csr@domainex.co.uk.